Meet my friends
I'm so lucky to be working with funny, creative, smart, talented people who share my mission to make kids laugh. (Seriously, I only collect the good ones.) Here are some of my favorite partners in fun:
Min Bedste Bog (My Best Book)
You can buy my books "Name & Slynglen" (Your child's name & the Scoundrel) and "Navn & Den Bedste Fødselsdag" (Your child's name & the best birthday) from Min Bedste Bog. Watch out for two new titles in 2018 and 2019!
Min Bedste Bog is a project very close to my heart. We create personalized books in cooperation with health organizations and child care professionals. Our mission is to empower every child we reach with our books.
Dr. DOINK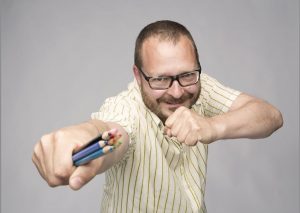 My very funny and talented friend Dr. DOINK (AKA Mikkel Stubbe Teglbjærg) is responsible for the illustrations on this website, as well as the illustrations for my first two books. He always knows what the characters in my head look like, and he has a unique way of making them all come to life just perfectly. Pay him (and all his fabulous invisible friends) a visit – he's the best doctor I know.
Signe Johanne Rhode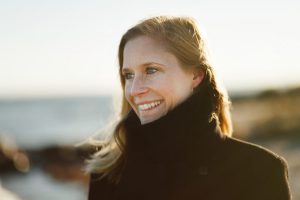 Signe and I are BBBFs (Best Book Buddies Forever). We have worked together on several book projects and all other kinds of fun stuff, from apps for kids to her attempting to teach me how to kayak, since 2014. I was honored to contribute to her first book "HVORFOR skal jeg sove?" (WHY do I have to sleep?". Her first four books are out now in Danish (coming soon to other markets). Find them here.